Houston is a defining city in the United States, both by population and tourist attractions. Its museums, renowned art exhibitions, and natural beauty always remain ready to embrace tourists. With so many tourist attractions, the city has something for everyone.
It is also one of the US Cities to fly directly from Dubai Airport.
Houston in Texas is also popular for its activities. The wide range of activities here will keep you occupied throughout your stay in the city. From sightseeing to engaging in other activities, here is a list of the top 10 things that you must do after visiting Houston, Texas, on a
US tourist visa
.
Things to do in Houston
In Houston, you can take part in several activities to keep yourself occupied. Here are a few of them.
1. Visit the Space Center Houston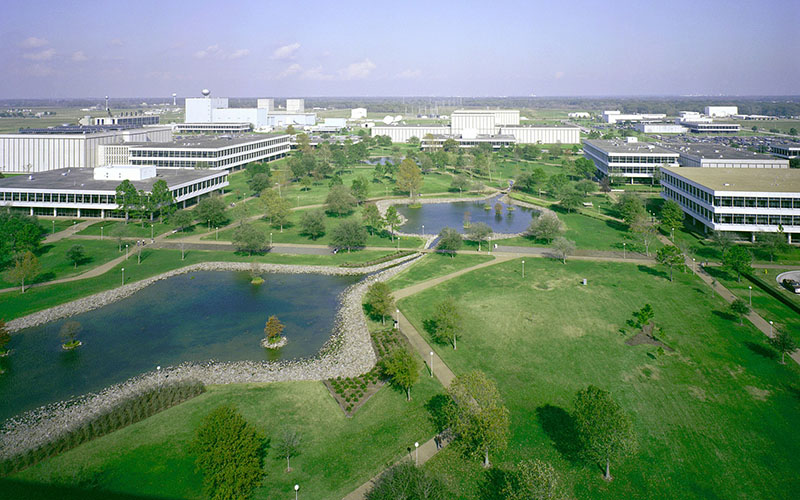 Houston shares a close connection with the Moon for a reason. It was the first word spoken on the natural satellite of the Earth. If you are fond of space or have an interest in astronomy, the interstellar museum in Houston is the must-visit place for you.
The museum has several objects that can kindle or spark your interest in space science. These include a SpaceX Falcon 9 rocket, a collection of artifacts, and more. Another noteworthy feature for which you must visit the museum is the visit to the Johnson Space Center on a tram.
2. Take a Kayaking Tour at Buffalo Bayou Partnership
Kayaking is a fun activity that also gives enough workout to the body. You could lose 400 calories of energy by kayaking for an hour? Yes, that is right. You will find an excellent opportunity for kayaking at Buffalo Bayou Partnership.
The best thing about Buffalo Bayou Partnership is that it has running trails and parkland spanning hundreds of acres. You can rent a kayak here or join one of the boat tours.
3. Love Cocktails? Have It at Diversion
Are you a cocktail nerd? If yes, you would want to get the feel of tasting a cocktail in your preferred flavor even when you are on a tour. Diversion is the ultimate destination for it. The majority of the ingredients used in the cocktails here are naturally grown, which make them refreshing and delicious.
4. Take a look at the Amazing Museum of Fine Arts in Houston
You can get to know a lot about historical facts from exhibitions. Do you share this thought? If yes, you would not want to miss out on visiting the Museum of Fine Arts in Houston. Here, you can take a look at African sculptures and Renaissance art while enjoying your favorite food or drink.
You can choose your pick from a wide range of cocktails featuring your preferred ingredients and flavors. A food truck parked outdoors offers the best cuisines. It will satisfy your hunger pangs with mouth-watering flavors.
5. Witness the Other Side of Austin at Montrose
Montrose is a small neighborhood spanning four square miles that reflects a different side of Houston. This place is replete with quaint coffee shops and tree-covered bungalows. You will find several neon-lit tattoo parlors in this neighborhood.
Kau Ba's Viet-Cajun restaurant is a must-visit place if you turn up at Montrose. Here, you will find both your favorite food and drinks. The food scene of the restaurant is one of the best that will win both your heart and mind.
6. Taste Authentic Fajita in Houston on Navigation
Foodies like Mexican dishes for their unique flavors. If you are fond of Fajita, which is one of the popular Mexican dishes, you might want to go to Navigation. Apart from Fajita, Navigation also deals with a wide range of other Mexican dishes.
7. Visit the Houston Museum of Natural Science
Image Credit: houmuse.org
In this museum, you can see a wide range of world-class exhibits. The fossils of dinosaurs of different species constitute the primary attraction of the Houston Museum.
Have you ever wondered what happened when dinosaurs of two distinct species encountered one another? If yes, this museum will show you a live demo of it. Of course, the demo involves skeletal dinosaurs in action. The museum showcases the fighting, chasing, and eating activities of dinosaurs.
On average, a major part of the population in the United States has a fascination for dinosaurs. Alongside dinosaurs, you can also get to see the rainforest indoors in the museum.
8. Check out Galveston – the Historic Beach Town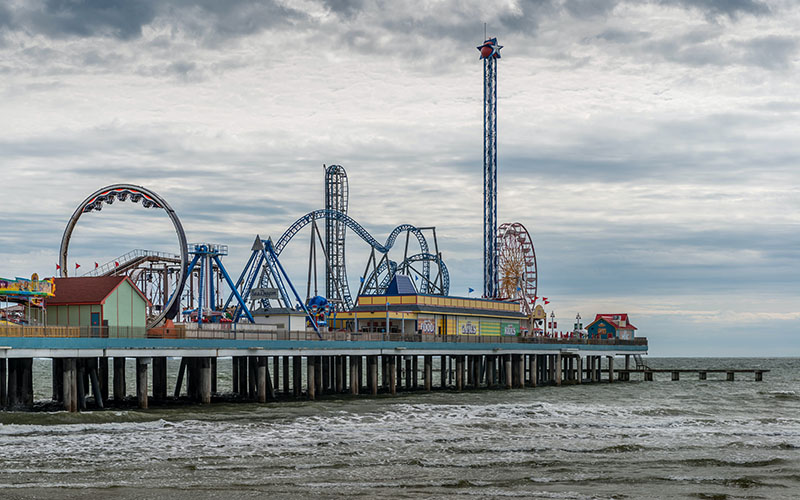 The beach town of Galveston, which is historic due to many reasons, has plenty to offer to tourists. Many people consider it as the extension of Houston. Galveston is just 32 miles away from Houston. You can visit the beaches, get the feel of cruising, play volleyball, and sign off your day on a high note by gazing at the sunset.
9. Experience Calmness and Peace by Viewing Art at Rothko Chapel
Rothko Chapel is the center of peace and tranquility. Adorned with a set of mural canvasses, it displays a classic intermingling of architecture, art, and religion. The paintings in the Chapel are by Mark Rothko. His captivating painting, coupled with the power of tranquility, will capture your attention from the core of your heart.
10. Gaze the Magnificent Twilight Epiphany Skyspace
In the evening, the Twilight Epiphany Skyspace showcases a spectacular natural light show. Its dazzling light is a source of delight, especially for those who admire the creativity and display of lighting.
Conclusion
To sum up, Houston has exciting possibilities for those who visit it on a US visit visa. From sightseeing to other activities, possibilities are endless here. In fact, there are several things to see in Dallas which is approximately a 3-4 hour drive from Houston, so if time permits, you can plan a trip to Dallas too. When you visit this top city in the United States, include the aforementioned activities in your scheme of things to make your stay memorable.