The USA is a vast country with 52 states and six different time zones. It is a developed country with state-of-the-art amenities and facilities and hence one of the dream places for immigration for people all around the world. While this may not be possible for everyone, holidaying in this fascinating country is achievable. However, with so many interesting states and places to see in America, it is quite confusing to choose which one to see especially if you have kids. Little children need to be kept busy and entertained during the vacation so that parents can have a great time too. Moreover, there is no dearth of places to visit with kids in the USA. All you need to do is what suits you as a family.
Learn about the best vacations for kids in the US and take them on the ultimate holiday of their life.
Florida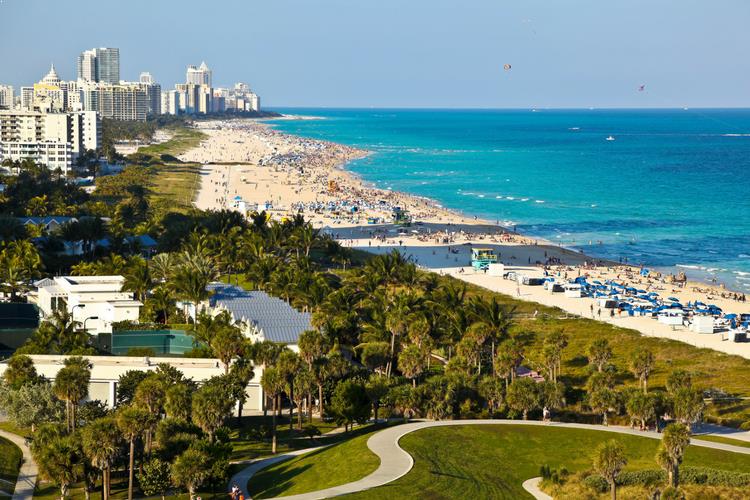 Florida is a huge state and is one of the most popular family-friendly holiday destinations in America, thanks to the numerous beaches and amusement parks here. Orlando needs to have a special mention here as it is a famous for its amusement parks. The Walt Disney World is a different world in itself where you can spend your entire holiday. Magic Kingdom Park, Disney's Hollywood Studios, Disney's Animal Kingdom Park and water parks have entertained millions of families from around the world for several decades now. Apart from this, Sea World, Universal Orlando and Busch Gardens Tampa are also worth a visit.
However, Florida is not just about Disney and amusement parks. On the other hand, there are some lovely beaches zoos, museums, nature parks, etc. which kids would definitely enjoy. While Orlando can be expensive, the other areas of Florida are cheaper and still offer a lot of fun activities. When in Florida, do check out Tampa Bay & Gulf Coast for their zoos, museums, aquariums, island getaways and beaches. Florida Keys is known for diving, snorkelling, boating and fishing for the family that loves adventures. Space Coast and Emerald Coast are popular for their sleepy beach towns and white water beaches. Miami, which is a multicultural city, also offers great museums and zoos which would keep your little ones happy and busy.
Washington DC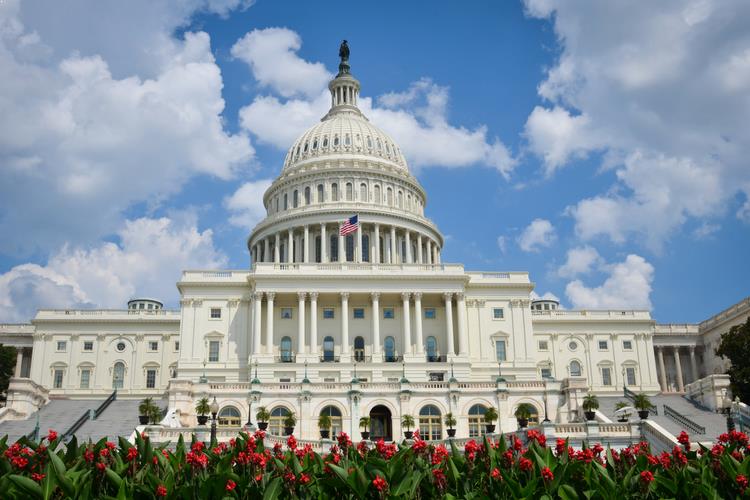 Washington DC, being the capital of the USA as well as the seat of the government, is a great place to take your kids for holidays. There are several museums and historical sites that you can explore along with your kids. The best part about vacationing in the capital is that most things are free, and you would not have to spend too much money as in most kid-friendly holiday spots. The National Museum of Natural History, International Spy Museum, National Museum of American History, National Air and Space Museum, etc. offer interactive experiences to visitors, making the visit really interesting for children. The Newseum is where kids could become a television reporter and read from a teleprompter as well as play in the NBC Interactive Newsroom. There is also an exciting 4-D Time Travel Adventure to watch.
You should also check out National Geographic Museum, U.S. Botanic Garden, National Air and Space Museum, National Gallery of Art, National Building Museum, National Museum of the American Indian, Renwick Gallery, National Postal Museum, the White House Visitor Center, etc. are some of the places you must visit in the Capital of USA. Washington DC is also home to the White House, and you can take the opportunity to visit the place. While the White House tours are not operational at the moment, visitors can walk the perimeter and admire the beautiful building and the First Lady's vegetable garden. Apart from this, when your kids are bored of museum hopping, take them to the National Zoo which is home to over 2000 animals and also houses two giant pandas. Apart from this, there are parks where you could have a picnic and enjoy the outdoors too.
[Also Read : Washington DC tourist attractions]
California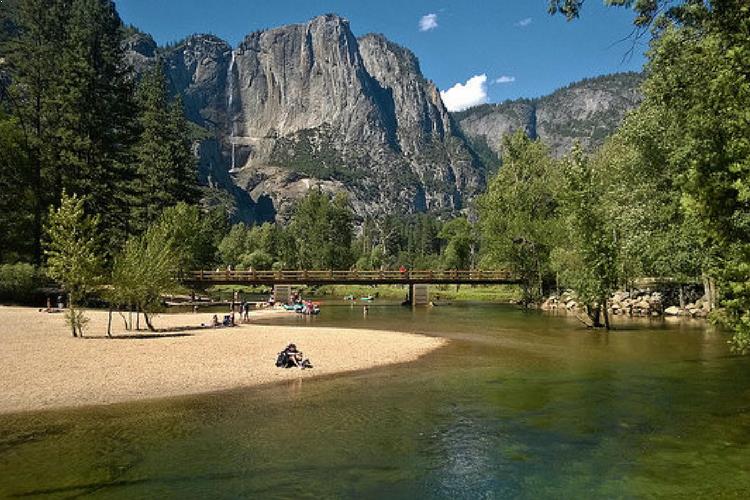 California is undoubtedly one of the most family-friendly tourist spots in America. Right from adventure parks to beaches to museums, there are lots to do here that kids would love. Moreover, the weather is pleasant throughout the year, never too warm and never too cold. Los Angeles, San Francisco, San Diego, Orange County, Yosemite and the Sierra Nevada are the popular tourist destinations. When it comes to adventure parks, California offers you the famous Disneyland Park and Disney California Adventure where you can spend weeks without ever getting bored. Legoland California Resort, Knott's Berry Farm and Universal Studios Hollywood, etc. are some other amusement parks that are great fun to be at. If your kids love to spend time outdoors amidst nature, there are plenty of parks in California that they would love. Yosemite National park, Redwood National & State Parks, Lassen Volcanic National Park, Griffith Park and Channel Islands National Park are worth the visit. Apart from these places, California also offers plenty of zoos, aquariums, museums and beaches which make it the perfect place for a family holiday in the USA.
New York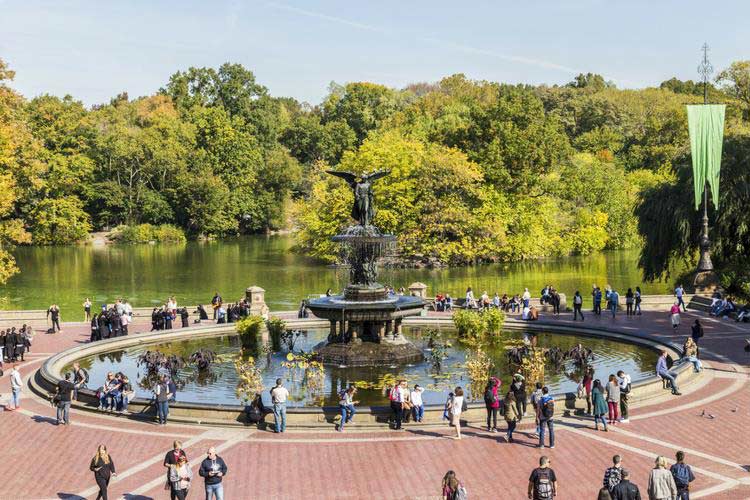 When it comes to places to visit in the USA with kids, New York definitely makes to the top of the list for most people around the world. The city of New York is a melting pot of cultures, making it an interesting place to visit for both adults and children. While there are several kid-friendly attractions in New York, the Central Park definitely takes the cake. The park has 21 playgrounds, the Central Park Carousel (with one of the largest merry-go-rounds), seven artificial lakes, the Central park zoo and Marionette Theatre. Some other kid-friendly attractions that New York offers are the American Museum of Natural History, Madame Tussaud Wax Museum, Children's Museum of Manhattan, sea-air-space museum named Enterprise, Brooklyn Chindren's Museum, CQueens Museum of Art, Central Park Wildlife Centre and Children's Zoo, Bronx Zoo or Wildlife Conservation Park, Empire State Building, Statue of Liberty, etc. There is so much to see and do in this cosmopolitan city for families that you would be spoilt for choices.
Chicago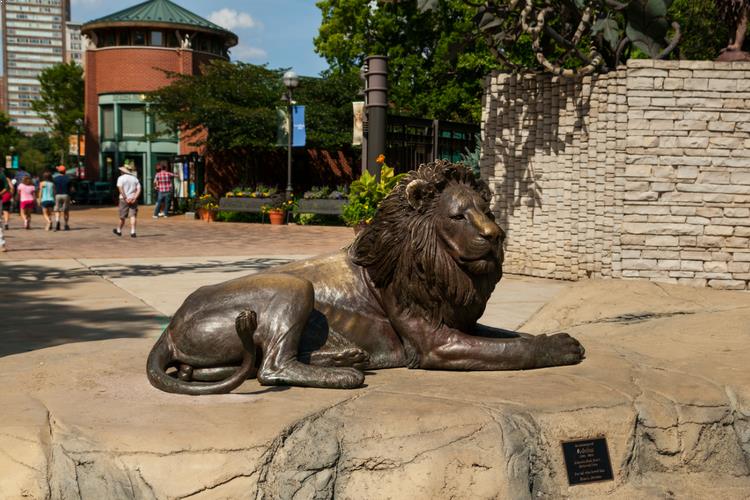 Chicago, with its huge traffic and crowded streets, is still considered to be a kid-friendly destination as there are lot of things that cater to young children. The best part is that you can combine fun and informational activities for your kids in this city of Illinois. There are museums, amusement parks, zoos, aquariums, etc. that kids would enjoy. When in Chicago, do visit the Adler Planetarium where the domed theatre takes you on the journey of the cosmos and the outer space. Also, there are exhibitions about the planets as well as the space artifacts. When it comes to museums, Chicago has plenty of them. You must take your kids to the Field Museum, Museum of Science and Industry, Chicago Children's Museum, etc. Some other places that would attract little humans include John Hancock Observatory, Shedd Aquarium, Millennium Park, Lincoln Park Zoo, Chicago Botanic Garden, Navy Pier, etc. There are lot of outdoor attractions in Chicago which are free too, giving the children opportunity to have unlimited fun.
Also read -> fun things to do in Chicago
These are just few of the tourist destinations in the USA that are great for kids too. With such a big country, the options for places to see and things to do are endless. The only problem would be that you would not be willing to come home from your vacation, especially your kids. However, a trip to the USA is a must at least once in your lifetime. Once you have made the decision and booked your tickets, all you need to do is apply for US visa from Dubai, India, China, Singapore or whichever country you are residing in. When you get the visa, just pack your bags and fly to this amazing country to have an extraordinary vacation with your kids.